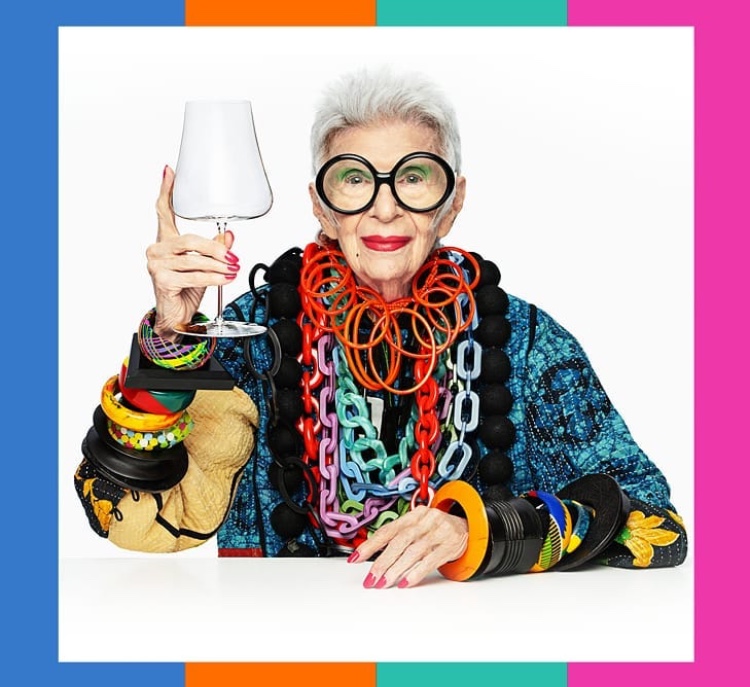 (For English & French please read below.)
Moda sektörünün diğer sektörlerle işbirliğine oldukça güzel bir örnek İstanbul merkezli cam tasarım markası Nude'ten geldi. Stil ikonu Iris Apfel ile özel bir koleksiyona imza atan Nude, "Yalın güzeldir" mottosunu Apfel'in renkli ve eğlenceli stiliyle birleştirdi. 97 yaşındaki Apfel'in maksimalist tarzının, Nude'ün minimalist stiliyle birleşimi iki tarafın da estetik anlayışına övgü niteliğinde. Koleksiyonun lansmanı 18 Ekim'de New York'ta gerçekleştirilecek.
•
A very good example of the fashion sector's collab's with other sectors came from Istanbul-based glass design brand Nude. Nude created a special collection with the style icon Iris Apfel and combined the motto "Simple is beautiful" with Apfel's colorful style. The 97-year-old Apfel's maximalist style combined with Nude's minimalist style; with this way both styles and aesthetics are celebrated. The launch of collection will take place on October 18 in New York.
•
La marque de design de verre Nude, basée à Istanbul, est un très bon exemple de collaboration entre le secteur de la mode et d'autres secteurs. Nude a créé une collection spéciale avec l'icône de style Iris Apfel et a combiné la devise "Simple is beautiful" au style coloré d'Apfel. Le style maximaliste d'Apfel, âgé de 97 ans, s'allie au style minimaliste de Nude; de cette façon, les styles et l'esthétique sont célébrés. Le lancement de la collection aura lieu le 18 octobre à New York.
Courtesy of Nude Istanbul